Free Your Feminine
A sensual homecoming
What does it mean to be a woman
& have a pussy?
Be part & connect to a group of amazing women on this epic 7-week online journey where you will experience freedom in womanhood, honor the Feminine in you and fall madly in love with your sensual-self!
"I wish every woman/womxn could experience this course and realise the magic, fullness and incredible sensual potential of her entire being"
come home to yourself
What if you could feel safe in your sexual body.
Connected to yourself, and others.
Experience joy.
Effortlessly.
Bountiful.
Beautifully.
With noting to live up or comply with.
No yardstick to measure yourself up to.
Just powerful focused presence.
A deep understanding of the Feminine.
Honoring her.
Receiving her.
It is possible.
It is all right here, available, present within you.
Waiting to be revealed.
Is this you?
Feeling numb, and sometimes even experiencing pain during sex
Living in your head, struggling to connect to your body
Feeling shame/guilt/judgment around being a sexual woman
Disconnected from pleasure
Successful in your career, but unable to apply this in your love life
Struggling to let go of control
Limited sex drive, especially when it comes to self-pleasure
So busy doing, delivering and finishing off to-do lists
Putting everyone else first
Unable to set boundaries or realizing boundaries were crossed after the fact
Loosing yourself in (romantic) relationships
Dating men/women that are not what you need
Feeling unworthy or not entitled to sexual pleasure
Unable to move towards a sexual experience rather than performance
Pause, Feel & Explore...
... and discover what freedom of your Feminine  means to you.
Stand together with women and join the 7-week program now.
you will discover
Safety within yourself, and your body;
How to deeply love, appreciate and accept your body and sensual body parts;
How to liberate stuck emotions in your body;
The liberating effect of DANCE!;
Your story and what has held you back to achieve what you really want;
What your pussy really wants and has to say;
Your source of pleasure and how to allow yourself to feel it;
How to look at yourself as if it were for the very first time;
Awesome practical tools to continue to awaken and nourish your sensual self – even after the program;
How to treat yourself with utter Love and Kindness.
you will gain
♡ weekly guided meditation and practice as part of our 100 minute group session
♡ weekly lecture as part of our 100 minute group session
♡ 6 x 100 minute group sessions:
with meditations, practices and lectures + 20 minute live Q&A after class;
♡ Home play to practice what you have learned, with guided meditations to make it more accessible;
♡ Access to a private FB group with other epic women;
♡ Access to the recordings of the sessions so you can always go back to rewatch and/or redo.
♡ Oh and did I mention already that you will dancing intuitively in every session 🙂
course information
session 1: 25 Feb
session 2: 4 March
session 3: 11 March
integration week with 60min Q&A
session 4: 25 March
session 5: 1 April
session 6: 8 April
Thursdays
19.00 - 20.40pm CEST/ 20.00 - 21.40pm SAST
(classes in April will be 19.00 -20.40pm CEST/SAST)
there will be an optional 20 minute Q&A after class
during sessions you always have the option to switch your video & sound off if you feel more comfortable with that.
all sessions will be presented in English and will be recorded so you can re-watch in your own time
*if you have experienced sexual trauma, please book a discovery call with me first, so we can decide if you are ready for joining a group program or not.

Free Your Feminine -basic package-
EARLY BIRD DISCOUNT €333 till 22 Feb 2021 (regular price €366)
7 week online group program
6 live group calls of 100 minutes (+20min Q&A)
weekly guided home play
a safe container for transformation
valuable practices and tools to take home
payment plan available
Free Your Feminine -deep dive-
EARLY BIRD DISCOUNT €599 till 22 Feb 2021 (regular price €649)
7 week online group program
6 live group calls of 100 minutes (+20min Q&A)
weekly guided home play
a safe container for transformation
valuable practices and tools to take home
2x 1:1 coaching sessions of 75 minutes
20% automatic discount on a 3 month coaching journey with me (offer expires 21 days after the program ends)
PDF with 7 practical tips for Feminine Embodiment
VERY LIMITED
payment plan available
what other women say
discover why
you should join this course
"Tessa carries deep ancient wisdom and you can feel it. It's in her, it's in her aura. At the same time, her joy, her smile makes a bliss balance.
I had a wonderful session with her where I felt empowered and grounded afterwards. Tessa's aliveness, combined with softness and knowledge beholds deep powerful session all with ease, flow and warmth. Within minutes, I felt confident to share emotions and feelings that are generally hard for me to express. I am deeply grateful for our work together."
"Thank you. I am so grateful that our paths have crossed. I had been looking for this type of connection and guidance in the realms of sensuality and sexuality for so long - and am very grateful for all you share, for putting yourself out there (I know that's not always easy) and for your courage and amazing sense of humour."
"What I took from working with Tessa, and what has really been imprinted in my nervous system is that I am an attractive, beautiful and sexy women. And yes, there are many other attractive, beautiful and sexy women in the world, but that doesn't matter anymore. I feel like one, I do not need to compare myself anymore because I can really look at myself with new eyes. This has created such much freedom and space!"
Monic Helena
The Netherlands
"Tessa's sessions have been truly transforming: I have gained more insight in why and when certain blockages and shame originated. Because of this insight I have more compassion for myself and I can communicate better about it with my partner. And, what is really awesome is that through the fantastic practices I reconnected with my playful, sensual and fun making and exploring nature. I am less in my mind during sex, I am less ashamed and my playfulness is back!"
"My health was not improving so I was willing to explore deeper in the hope that my health would shift. I have done many years of spiritual work, mostly on my own, and it was so lovely to surrender to Tessa's guidance and to do the practices guided by her gentle being. I found the practices were profound and I was amazed at how quickly I could feel a shift. This lightness of being, more joyful has not left me. It feels like I'm rewiring and I am making leaps forward with changes in my life. I am grateful my heart was open to connect with Tessa. She is an authentic healer and a beautiful human."
"Tessa creates and holds such a warm, light-filled space - I felt safe enough to be brave, and safe to really connect with myself. Deeply grateful for this course - I wish every woman/womxn could experience this course and realise the magic, fullness and incredible sensual potential of her entire being. Thank you Tessa"
in this 6 weeks you will be diving into
yummy tools & practices
week 1
own your sexual story
This week we will exploring what story or belief is holding you back from what you desire. You will be creating a new story to own your sexual self.
week 2
bathe in body love
What body parts of yourself do you love? And what parts do you reject,ignore or resist? We will be working on re-establishing a deep love the part of your sexual body that needs it the most.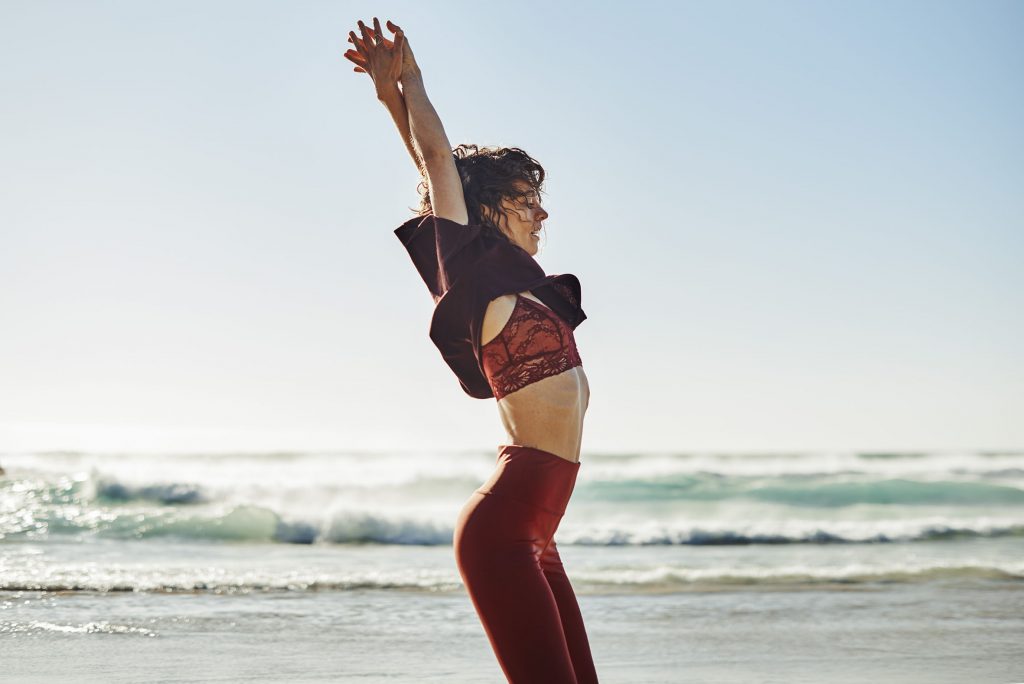 week 3
emotional liberation
How do you deal with emotions? We will be working on liberating your stuck emotions, by allowing them to be felt, to be move and to be sounded. In a yin and yang way.
week 4
pussy love
A deep dive into understanding and getting to know your pussy. What are her yes's, maybe's and no's. Creating a deep respect and love her for all the innate wisdom that she holds!
week 5
pleasure as your birthright
Most women haven't be told that their body is a source of pleasure. This week we will be healing that, as we learn how to approach our self, and our body, from a place of allowance and slowing down without expectations.
week 6
re-wild your Feminine
In this last session we will explore how to connect with your sensual self as if there was no conditioning of how this has to look like. You will embody and re-wild this through a beautiful and transforming 5-senses ritual.

"Each time a woman stands up for herself,
without knowing it possibly,
without claiming it,
she stands up for all women
"  
hello beautiful,
I am Tessa
I have been there. Big time. Feeling stuck in life, disconnected from my body. I was terrified to feel and I thought that by ignoring the signals of my body they would go away eventually.
Luckily they did not.
Deep inside, without knowing on a conscious level I was so scared of intimacy. With the partner I dreamed of, but didn't cross my path. And first and foremost scared of being intimate with myself. 
It was only when my body shut down completely that I started to go within. A journey that started over 10 years ago, and through therapy, bodywork and lots and lots of practices, I started to see and feel that I had ignored my Feminine. For so so long… The yin energy that wanted to flow through my system so badly. The sacred, free, wild, intuitive and sensual Feminine. My emotions wanted to be liberated, my inner child wanted to be healed and held, my female lineage begged me to put a stop to years and years of suppression and generational shame of the sexy, vulnerable and alive Feminine.
Eventually it was my pussy who started to speak to me. I couldn't ignore the signs anymore that she wanted to be loved. For all her dark, and all her light.
And that is where things really started to shift. I felt powerful enough to make choices that were long overdue, I learned the art of true surrender and how life flows when I dare to give in. I started moving my body in ways that I did not know were possible, I allowed her to move in her wild and free way. My sexuality and pussy opened, freed from shame,  orgasms deepened and I started to own my birthright of feeling PLEASURE and ALIVE. I feel all my feels, know how to move them, how to express them. I love love love my body and I honor my pussy. She knows, and She is the gateway to my sacred soul. 
If you are still not sure if this program is for you, book your free 20 minute discovery call here:
Copyright 2023 Tessa Custers | photos by Mapodile